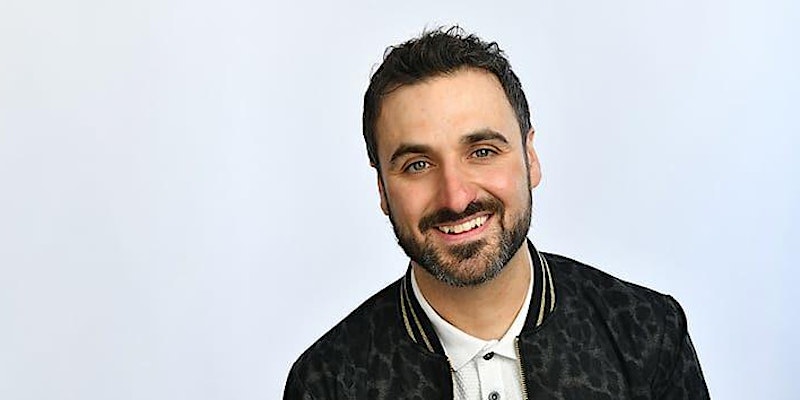 HaHaWorth a Laugh with Patrick Monahan.
Monday 25 July 2022 19:00 – 22:00
Festival favourite Patrick returns for his 11th consecutive comedy show in Haworth.
Patrick Monahan previews his new stand up show about life, love and everything funny in between Haworth.
Irish-Iranian Teessider Monahan tours annually with a brand new stand up show, both nationally & internationally, playing in countries across Europe, The Middle East, America, and Australia, including performances over 16 years at the Edinburgh Fringe.
As seen on BBC1 & 2, ITV1 & 2, Channel 4, Channel 5, and Sky 1, Patrick was the winner of ITV's 'Show Me The Funny', as well as competing in 'Splash' and 'Celebrity Squares'. He has also recently been seen on The One Show (BBC), Fake Reaction (ITV), and Pointless Celebrities (BBC).
Tickets via the Eventbrite link or direct from Cobbles and Clay.
www.eventbrite.co.uk/e/hahaworthalaugh-at-haworth-festival-patrick-monahan-tickets
Use the link below to keep up to date with Haworth Festival and to book…or call us at the Cafe on 01535 958961.
More information on Cobbles and Clay Facebook page:
www.facebook.com/cobblesandclay
Patrick Monahan Facebook page:
www.facebook.com/patrickjmonahan
Tel. 01535 958961
E-Mail